The last time I described the hardware cookit is running on. Commonly referred as crap.
Now it's time for some info what exactly is running on this fine pieace of hardware.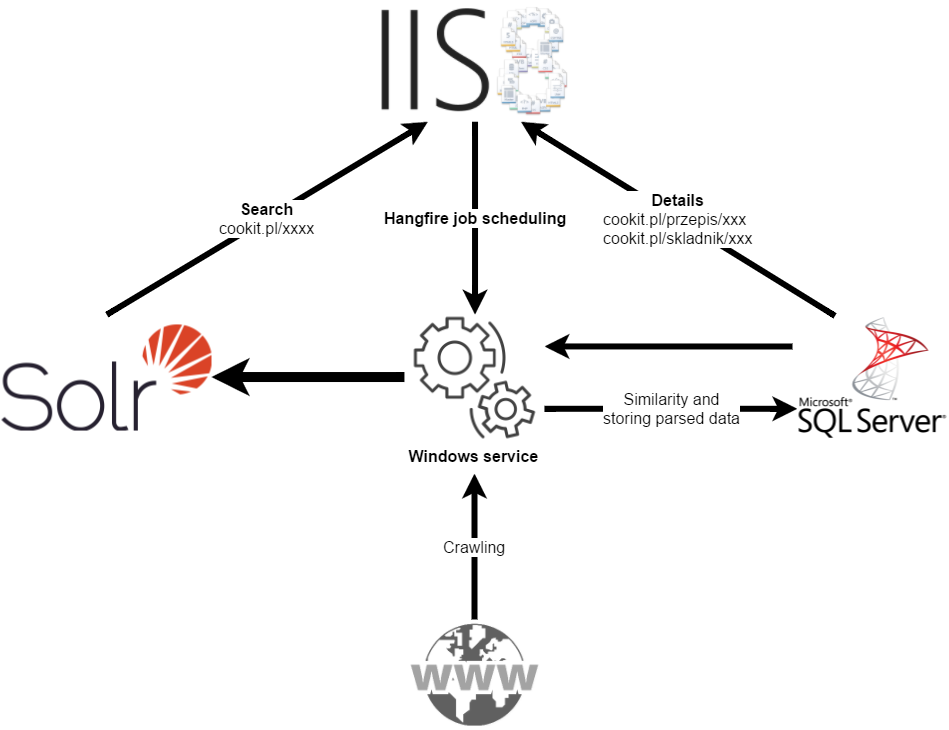 So, what is responsible for what?
The website - besides the obvious of serving the cookit.pl, it also hosts the admin panel and Hangfire dashboard. This part is almost read-only. Even the admin panel - all it does is schedule a Hangfire job and that's it.
That idea stuck with me since reading a blog post about how reddit is architectured. And by the way it is a must read blog for anyone interested in how the big guys design their systems.
Continue reading...